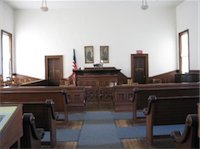 Have you been injured at work or in a car accident?
Have you received a traffic ticket?
Are you purchasing or selling a home?
If so, ensure your rights are protected!
I am an attorney who represents individuals & their families in workers' compensation, personal injury, traffic, and real estate matters.
My primary concern is you and making sure your interests are protected.
If you need representation call me, David Spada at 847-729-COMP (2667). The initial consultation is free.