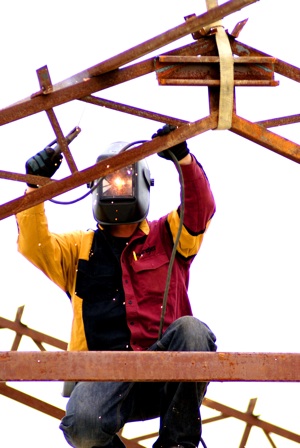 The Illinois Workers' Compensation Act is a "no fault" system which pays an injured worker medical benefits, lost wages, and a lump sum settlement after completion of one's medical treatment.
Under the Act an injured worker does not have to prove an employer's negligence in order to receive workers' compensation benefits. An injured worker is entitled to the following:
Medical treatment at no cost to the worker for treatment of the injury. The injured worker is not required to treat with a company doctor, but is entitled to seek his/her own doctor. You are allowed to see two doctors of your choice. The employer needs to pay all reasonable, necessary, and related medical expenses for these doctors. Furthermore, these two doctors can refer you to other doctors and your employer must also pay these expenses.
Compensation for the time period the injured worker is unable to work based upon 2/3 of the workers average weekly wage for the 52 weeks prior to the accident, subject to certain minimums and maximums per week.
A lump sum settlement upon completion of medical treatment. This settlement is based upon the part of the body injured, the extent of the injury, the average weekly wage the employee was earning for the 52 weeks preceding the accident and any work restrictions as determined by a medical professional. I ensure my clients receive the maximum amount of compensation possible.
Even though it might seem like you can handle your workers' compensation claim yourself, many times a claim becomes complicated. Some of the reasons include:
An employer denies that you were injured on the job.
You are not being paid for your time missed from work.
Your medical bills are not being paid.
You have been refused medical treatment.
The workers' compensation insurance has scheduled a medical examination with one of their doctors ("Independent Medical Exam").
These are the last things you need to be worried about. Your primary concern should be getting well not worrying about not getting paid or unpaid medical bills.
If you are injured at work, do the following to protect your rights:
Inform your supervisor of your accident and record the date, time, and name of the supervisor you informed.
Keep a record of the information that you report, and record names of any witnesses.
Seek medical attention and keep detailed records of your medical visits (dates, prescriptions, medical advice).
Keep records of your time off work (dates).
Do not give a recorded statement before you speak with an attorney.
The Illinois Workers' Compensation Act states that it is unlawful for employers and insurance companies to discriminate against you or discharge you from your job if you choose to exercise your rights.
There's often a third-party liability case in addition to the workers' compensation claim and you will fail to receive compensation from that case if you are not aware of it.
It's smart to retain a knowledgeable workers' compensation attorney immediately after an accident to ensure your rights are protected. I will ensure thru aggressive representation that you receive all benefits to which you are entitled to under the Illinois Workers' Compensation Act and proceed to trial at the Illinois Workers' Compensation Commission, the agency that oversees workers' compensation claims, if necessary.
I am involved in every case personally. I keep all my clients informed of all developments with their case and am readily available to answer questions.
The attorney fee you pay is contingent. What this means is that under Illinois law the maximum amount that can be charged by an attorney for a worker's compensation claim is 20% of the injured employee's recovery plus expenses.
Call 847-729-2667 now to set up a free initial consultation.